Busy, travel, and more busy
We are currently heads down preparing code so we can be ready for a private demo to show at IBC in Amsterdam in September. Here are some notes from some recent events we attended: SVG Sports Cloud Production Forum and EBU Network Technology Seminar.
SVG Sports Cloud Production Forum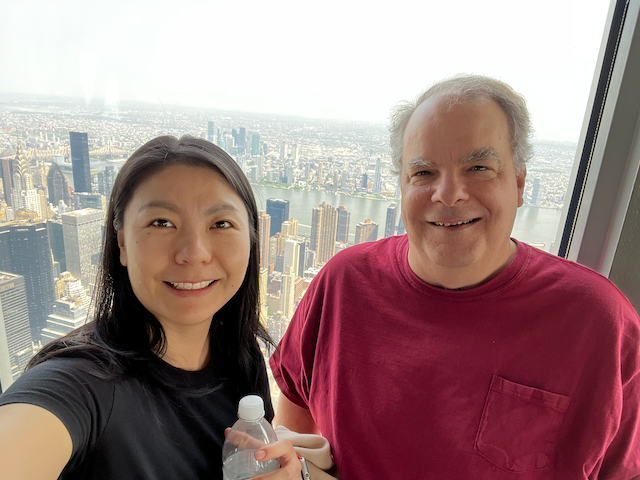 This was the first time the Sports Video Group held a Cloud Production Forum. It was a one-day event in New York City. The event was well attended, and we had some good conversations with people from the industry. Janel Moorefield, LiveU's VP of Sales, was a pleasant neighbor at our table at the Cutting Room, and was on one of the panels. From the presentations it was clear that there is already a lot of cloud usage for graphics production, and that the industry is moving towards cloud production for live events, starting slowly by moving control of ground production equipment to the cloud where it can be operated remotely by skilled people around the world. This was a pre-COVID workflow need that had been accelerated by the pandemic and is now the new normal.
It is clear that the sports broadcast industry wants to move a lot of live production entirely to the cloud, and we are still in the early stages of this transition. There are many experimental projects happening, mostly using NDI and SRT at the moment, and we hope to help evolve the industry to a more robust and scalable architecture.
EBU Network Technology Seminar
This one crept up on us, and Jialu did not have time to get a visa to attend. So Mike went to Geneva (with all that chocolate1) alone. So for the rest of this post, when there is a reference to "I" or "me" it is Mike speaking.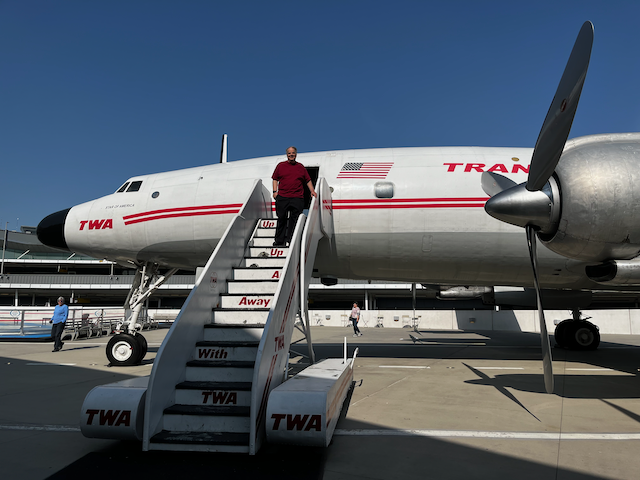 The EBU Network Technology Seminar is a two day event with presentations from some well-known companies and European broadcasters. This year the Seminar had a new format where the first day was devoted to presentations and the second day was an unconference.
The conference
There was an interesting mix of topics, not all of which were closely related to broadcast. The EBU people seem to be caught up in the AI excitement, and are really big fans of kubernetes, microservices, and containers for cloud technology. For me this was kind of like rewinding to what I thought was cool several years ago.
More welcome was the talk by Richard Cartwright from Matrox, who presented their new Origin framework for cloud production. This is somewhat a similar architecture to what we have been working on, and it is good to see a large company like Matrox getting behind it. It is unique in that it embraces asynchronous processing of media in software, which enables a lot of good things. We're looking forward to when we can reveal more about our own architecture, which is similar in a few ways and radically different in other ways to better target a cloud-only SaaS use case.
But most of the speakers seemed to want to treat the public cloud as just an extension of a ground datacenter, and hoped to have a uniform shared architecture. After several years at AWS I think this is a poor choice. The public cloud is a very different environment, and you really ought to embrace the differences to get the most out of it.
So it was interesting to get calibrated on the thinking of the mostly European attendees.
The unconference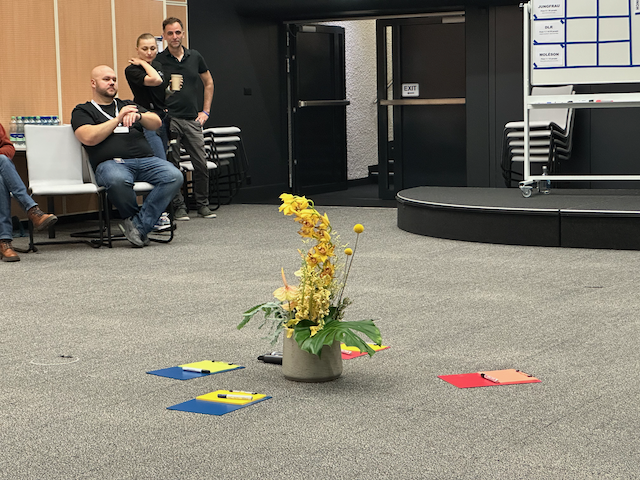 The second day was an unconference, which is a format that is common here on the West coast of the USA, but seemed exotic to many of the seminar attendees. But they were quick learners, and the unconference grid filled up completely. Many of the unconference sessions were sales pitches, but there were some interesting sessions. I think the most interesting and unconference-appropriate session was sponsored by Kieran Kunhya, and was kind of a "Lets talk about ways to fix NMOS" session. There was a very spirited discussion about what to deprecate2, what to keep, and what to add. It was a good session, and I think we all got a lot out of it. I hope people can take some of the ideas back to AMWA and help make NMOS better.
There was another unconference session with a title something like "Help us architect a cloud-native radio production service" which certainly got my attention. But it ended up being a lot like some of the project reviews I had to do in the past. They say they want feedback, but presented an almost complete design and seemed reluctant to make changes. I think they were looking for validation, not feedback. But I did get to meet some interesting people, and I hope they can make their project a success.
I look forward to the next EBU Network Technology Seminar, and maybe next time Jialu can come too.
Now back to coding
Our next known event is IBC in Amsterdam in September. We hope to have a private demo ready by then, and are spending most of our waking hours working on getting the code ready.
See you in Amsterdam!
---
I think my overall chocolate consumption was normal in Geneva, but skewed way more toward breakfast than usual. Chocolate granola! Chocolate croissants! ↩

Biggest surprise: I learned that people really don't like the textual session description (SDP) format, wanting to replace it with JSON. ↩
Comments